San Antonio Feral Cat Coalition
Feeding outside cats? Get them fixed before they multiply. Sign up for our TNR Classes!
The first step is to attend a free, 65 minute class. The class will tell you everything you need to know and will provide a useful handout. We will also loan you traps to use and give you clinic info for free or low cost surgeries. Trap-Neuter-Return (TNR) is easy!
Learn more about TNR
Make a Donation Here
We are not a shelter. We are all volunteers who work out of our homes.
Vote For Us!
Help the San Antonio Feral Cat Coalition win $51,000 from the Ancira Automotive Group! Three San Antonio and surrounding areas nonprofits have a chance to win $51K each from the Ancira Gives Back Program.
Please vote for us today and every day until June 8th! You must enter your name and email, and you will get a thank you response from Ancira. Thank you and please vote for us EVERY day!!
Primary Services
What We Do
Trap Neuter & Return
This class teaches you how to trap .We help pay for every cat brought in by trappers. 
We have a home-based foster program, that operates out of some Petco and PetSmart stores.
SPAY/NEUTER CLINICs
We work with SNAP, San Antonio Humane Society, Animal Defense League, and more. 
For additional services please click here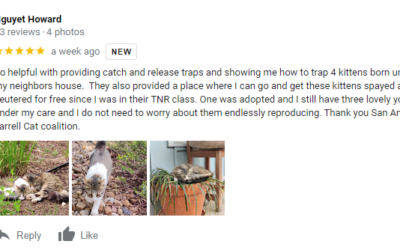 Four new Google reviews came in this month and we now have a total of 179 reviews and a 4.7 star rating on Google! If you have had a great experience with our organization, we highly encourage you to leave us a review to highlight the help you received. Everyone affiliated with SAFCC devotes so much time to helping cats all over Bexar County. From answering Helpline calls, educational endeavors, TNR training, trapping assistance, and fostering, we appreciate your support! If you would like to leave a Google review, click here. No Google email is necessary to review us! Thank you!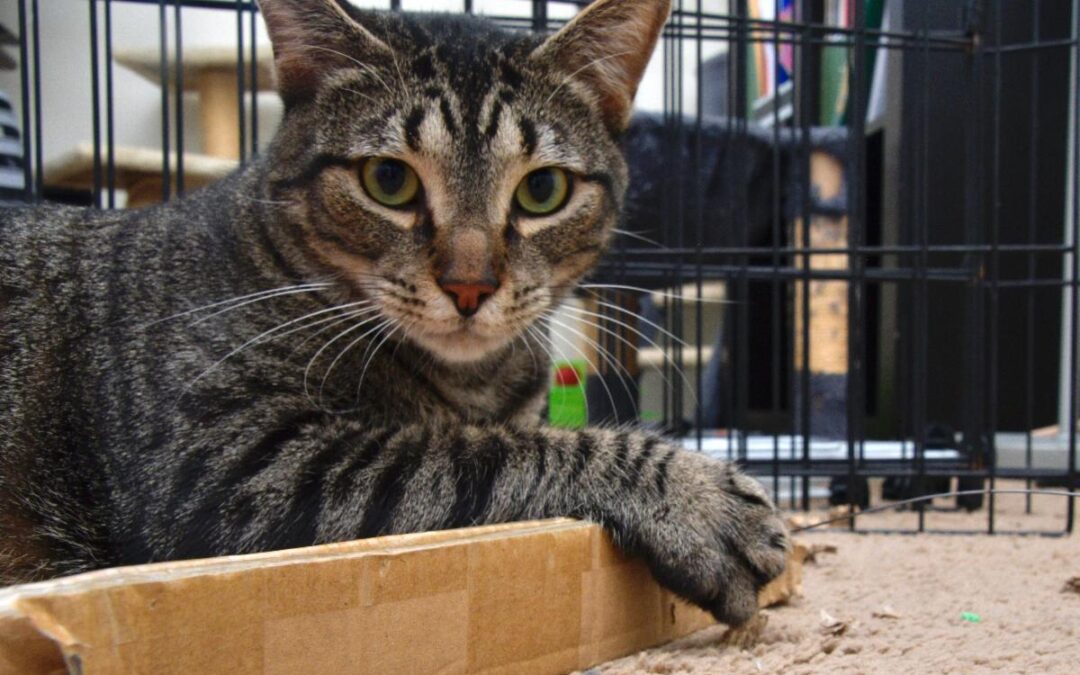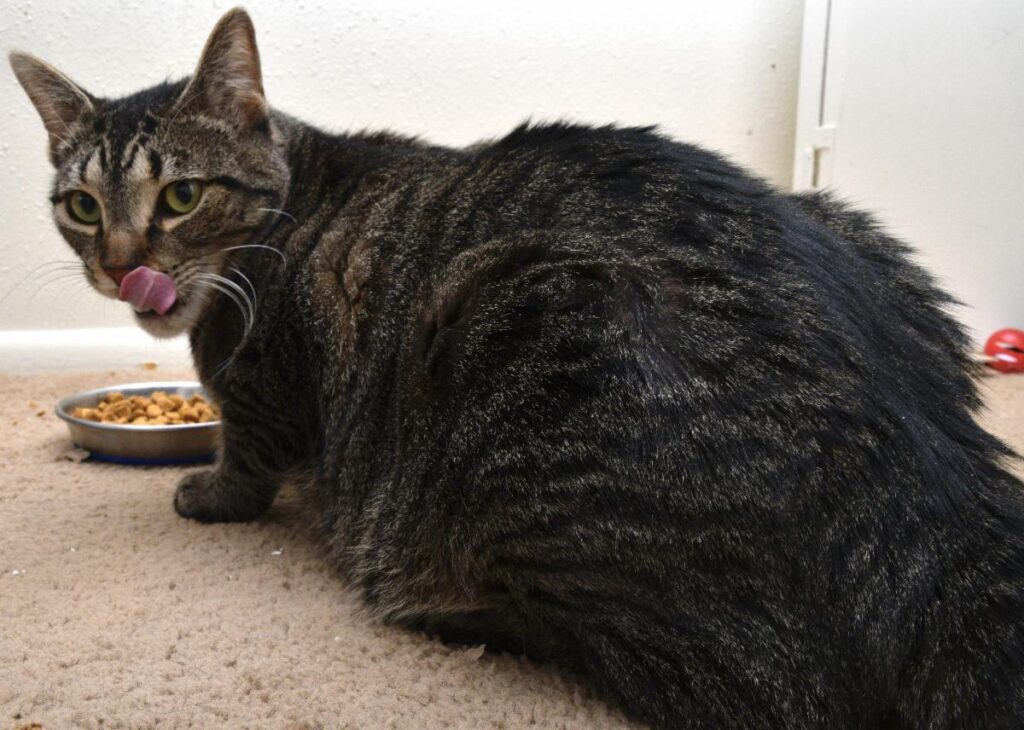 Felix is a big chonk of a cat with an even bigger purr-sonality. His ideal home is where he is the king of the house, or where he can be his lazy, chill self. He expresses his opinion by letting you know what he wants when he wants it. He will ask for pets and cuddles, time to chill, or to play with his favorite toys.
He's been in our adoption centers for a while now, but it's difficult not to love this oversize tabby. Once you understand him and his boundaries, you can't help but gravitate toward his stately presence. He is known to roll over when he feels comfortable around you. Remember, it's a trap. Tummy is off-limits, but you are free to enjoy his company.
Felix enjoys being a lap cat making his biscuit while receiving his dues via pets. If you are in need of a weighted blanket that you can pet, Felix is your cat. He can be a bit nippy when he is playful or not getting the attention he wants. This is why we think a household with older children that can understand boundaries is best for this cat.
While we don't know where this big baby came from, we hope he finds his forever castle and family.
If you or someone you know is interested in adopting Felix, please fill out our adoption form here.
Help save a life
San Antonio Feral Cat Coalition is a 501(c)(3) Nonprofit Corporation that depends on donations to sustain its operations. We appreciate every donation, no matter the amount. Every penny donated is used in some capacity to help feral and stray cats. 
Adopt & Foster
Before adopting or handing over a found cat or kitten, please contact adoptions@sanantonioferalcats.org to confirm the person is actually one of our fosters. It has come to our attention that people not affiliated with SAFCC are claiming to be fosters.