---
Join us for our fifth annual Christmas Bazaar fundraiser!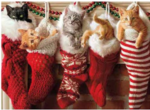 Saturday December 14
12:00 – 4:00PM
339 Fantasia Dr. 78216 – Harmony Hills Cabana Club
Stop by our Christmas Bazaar fundraiser on Saturday December 14 at the Harmony Hills Cabana Club to shop or adopt! There will be cat-themed gifts for your two-legged and four-legged friends, as well as adoptable kittens needing a home for the holidays! Refreshments and Christmas music will get you into the spirit of the season. Our new t-shirt and trap orders have arrived and will be available. We look forward to seeing you!
---
Stop by our Petco Photos with Santa event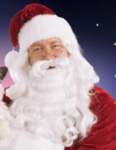 Join us on December 7, 14 & 15 to get a picture of your pet with Santa Claus! For just a donation of $9.95, you can have a lasting memory with Santa of your pet and help to save shelter pets! This is the purrfect opportunity to include your dogs, cats, puppies and kittens in your holiday card! Dates and locations for Photos with Santa at Petco are below:
Petco: Terrell Plaza – 1211 Austin Highway, SA,TX 78209
December 7, 14 and 15
1-4 pm
Petco: Village at Stone Oak – 23014 US-281, SA,TX 78258
December 7 only
1-4 pm
Petco: Fiesta Trails – 12651 Vance Jackson Rd., SA,TX 78230
December 7 and 15
1-4 pm
Petco: La Plaza del Norte – 125 NW Loop 410, SA,TX 78216
December 14
1-4 pm
This fundraiser is generously supported to our community through the Petco Foundation. All proceeds from Photos with Santa benefit SAFCC's Community Cat Adoption Program, which helps take hundreds of friendly cats and kittens off the street. Can't make it to the event but want to donate to CCAP? Click HERE to donate.
---
Cats of the month: Rose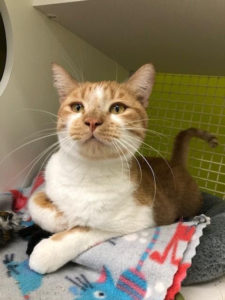 Meet Rose! Rose is a two-year-old female, orange and white tabby. She was found under a bush with a litter of three kittens. Rose was skinny and searching for food but was friendly so Rose and her babies were rescued by a SAFCC foster. Her kittens have been adopted so Rose is now looking for a home of her own.
She is a very sweet, friendly and gentle girl. She loves to be petted and sit on your lap for lots of love. Rose is a low-key girl and just likes to hang out but prefers to be an only child. She is not aggressive with other cats, dogs or children, but does prefer her own space.
If you are interested in Rose call/text Lorraine at 210-471-8462 or email: crazykattlady67@gmail.com. Her adoption fee is $85 which includes spay, rabies shot, FVCRP shot, Feline Leukemia and FIV test, and microchip. To download and print an adoption application click on the Adoption tab on www.sanantonioferalcats.org.
---
Cat Crisis Funds help cat with mange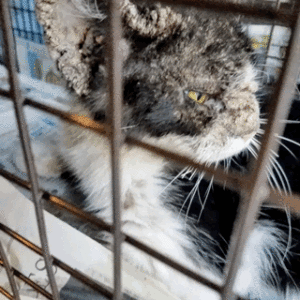 SAFCC got a helpline call from a feeder about a cat in their colony that was severely infected with mange. SAFCC volunteer Didi trapped Alley so she could get her help. Alley's case of mange was very severe and she was also dehydrated and generally very ill. SAFCC partnered with Animal Care Services for medical care for Alley's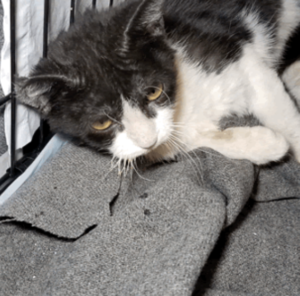 mange and funds from our Cat Crisis Fund were used for another night when Alley had to go to an emergency vet when she became critically ill.
After six weeks of medication and weekly treatments for the mange, Alley was spayed, ear-tipped and released back to her colony. Thanks to our volunteers, partner clinics, and our Cat Crisis Fund, we are able to help cats like Alley so that she doesn't have to suffer on the streets. If helping cats like Alley is important to you, please give during #GivingTuesday HERE.
---
Thankful for a very successful food drive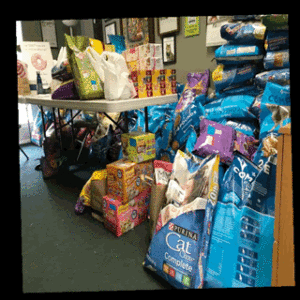 Thank you to all of those who came by our feral food drive to drop off donations! We had a very successful food drive with a steady stream of people dropping off food and monetary donations. SAFCC volunteer Sandy dropped off 28 bags! We also received several online donations as well via our Amazon wishlist.
This feral food drive benefits our Feral Food Program which provides food for colony feeders who would otherwise be unable to feed their colony cats. If you were unable to donate, you can donate to this program HERE.
---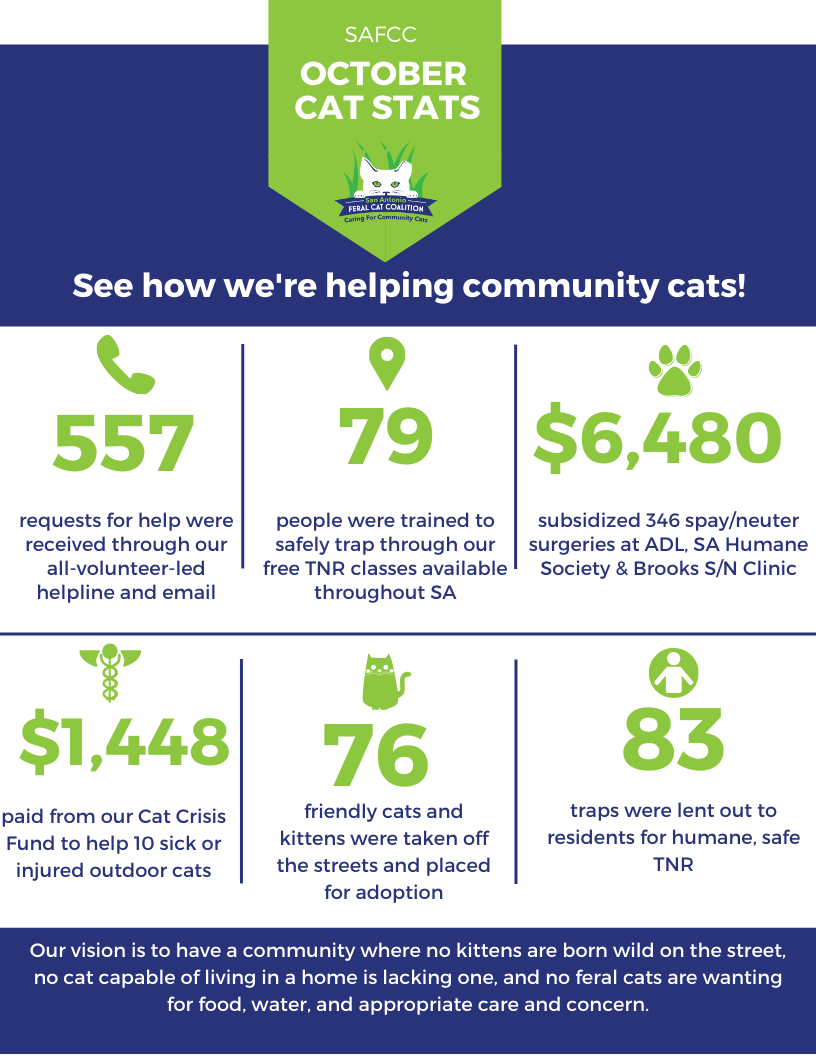 Help us continue to do this important work for our city, please DONATE!