---
Thank you for Giving Big!
We want to express our appreciation and gratitude to everyone who supported us during the Big Give 2017 24-hour fundraising event. On May 4, our community came together and raised money to help our organization and support our mission. On behalf of the grateful community cats who will be helped by your generosity – Thank You!
Check out how we did:
We exceeded our goal to raise $20,000!
We won our 5 – 6 pm Power Hour worth $1,000!
We placed 3rd in the small organization category worth $1,500!
We placed 4th overall in the Animals Cause category worth $500!
---
Free SAFCC Trap-Neuter-Return Classes Held Each Month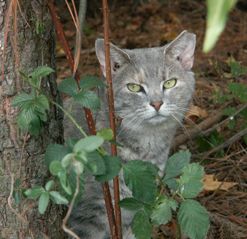 SAFCC runs free classes each month with the occasional "special" when requests are received. These classes are open to the public and are scheduled at various locations around San Antonio. After attending one free class (just one!) you will be able to borrow traps free of charge, gain access to subsidized surgeries, and even get volunteer help if necessary.
The information gained at the class is invaluable and expands your choices particularly if you do not happen to live in an area where grants for free or reduced cost surgeries are being provided at the moment. To see the complete list of classes and events visit our Calendar page. Please arrive 15 minutes early to sign in.
---