---
Please visit our Adoption page to find your forever companion so we can resume intake of homeless cats & kittens.
---
Allstate Foundation Grant
Thank you to Allstate Employee and SAFCC volunteer and board member Lorraine Cantu for being a positive force for change in our community. Lorraine gave her time and enabled SAFCC to receive an Allstate Foundation Helping Hands in the Community grant which will go toward our Community Cat Adoption Program. The Allstate Foundation supports the causes that Allstate agency owners, financial specialists and employees care about most by providing Helping Hands in the Community grants to nonprofits where they volunteer their time to bring out the good in their communities.
Thank you Allstate and Lorraine!
---
TNR class help needed in 2018
Our free TNR classes are the foundation of our organization's mission and an important part of the TNR success in San Antonio and the surrounding area. Our group of class volunteers has dwindled and we have a serious need for more volunteers! It is such a help to the class presenter when we have a few helping hands.
Volunteer assistance involves helping set up the room (arrange chairs, etc.), welcome people, hand out sign-up sheets, collect completed sign-ups, sell T-shirts (if available), help put the room back to normal (stack chairs, etc.) and thank people for attending.
Data entry – you must have your own laptop with Excel software loaded. Using the file provided, you transfer the information from the sign-up sheets into an Excel spreadsheet.
Sign up to help at just one class or many classes – whatever your busy life can manage. Every job and every volunteer is an important cog in this amazing TNR wheel! The presenters run the class and the work of the volunteer helpers is not hard but very rewarding. SAFCC runs three or four free classes per month with the occasional "special" when requests are received. These classes are open to the public and are scheduled at various locations around San Antonio and beyond. Please view our upcoming 2018 class schedule HERE and email Jenny Burgess at executivedirector@sanantonioferalcats.org to sign up!
---
Experienced trappers wanted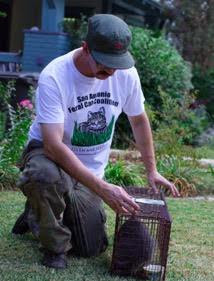 As the number of trapping requests increase, so has our need for experienced trappers. We are recruiting trappers to join our Trapper Team for the upcoming year. Our Trapper Team Grant starts on January 1 so apply now! We especially need trappers in the southern parts of San Antonio.
Trappers are paid $20 per cat which includes trapping, transport to and from clinic, recovery and return. If the cat has complications, you will need to seek appropriate care – paid for by SAFCC. You should be a veteran trapper and must trap according to SAFCC trapping procedures for this job.
If you feel comfortable trapping in locations throughout the city, have a place to recover cats, and would like to make $20 per cat, email president@sanantonioferalcats.org.
---
SAFCC is looking for Petco volunteers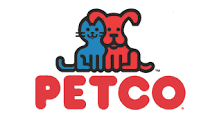 Our Petco cat habitat locations are a major reason we are able to rescue kittens off the streets and save hundreds of lives! The cat habitats provide a great opportunity to find families for our cats and also alleviate the strain from our cat fosters. We can only continue to save cats if we have volunteers that can feed and provide a clean environment. As a volunteer, your responsibility is to keep the habitats clean and feed the cats. Volunteers dedicate 1-2 hours one day a week to clean and play with the cats. Petco provides the space, SAFCC provides the training and supplies, and volunteers do all the cleaning and care of the cats while they are there.
We currently need volunteers at our 410/San Pedro and Austin Highway location. If you live or work near these stores and you're interested in becoming part of the team, please contact Hope Soliz at (210) 601-9830 or hsoliz67@gmail.com . Thank you!
---

November Cat Stats
$3,770 – subsidized 180 spay/neuter surgeries at Animal Defense League, SA Humane Society & Brooks Spay/Neuter Clinic
239 – requests for help received via our helpline and email
56 – people were trained to safely trap through our free TNR classes
65 – friendly cats and kittens were taken off the streets and placed for adoption
$625 – paid from our Cat Crisis Fund to help sick or injured outdoor cats
57 – traps were lent out to residents for TNR
Help us continue to do this important work for our city, please DONATE!
---

Free SAFCC Trap-Neuter-Return Classes Held Each Month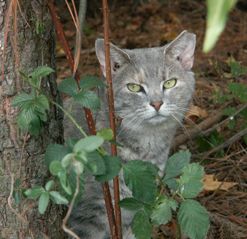 SAFCC runs free classes each month with the occasional "special" when requests are received. These classes are open to the public and are scheduled at various locations around San Antonio. After attending one free class (just one!) you will be able to borrow traps free of charge, gain access to subsidized surgeries, and even get volunteer help if necessary.
The information gained at the class is invaluable and expands your choices particularly if you do not happen to live in an area where grants for free or reduced cost surgeries are being provided at the moment. To see the complete list of classes and events visit our Calendar page. Please arrive 15 minutes early to sign in.
---