Help make this our biggest Big Give yet! Give to SAFCC March 15-22!

Last year, a call came to our SAFCC helpline. John, the manager at an apartment complex, said his complex had 20 cats on the property. Some of the cats were pregnant and one had mange, which he feared would spread to the other cats. He and apartment residents were desperate for help.
We receive many calls from apartment managers with situations like this and know that the outcome for many community cats that live at apartments is not a good one. As an all-volunteer group, our ability to help community cats depends on our volunteers and on those who support the work we do. This year, the Big Give 2018 is on March 22 and we are asking for your support in a big way!
The Big Give is our largest fundraiser and this year our ambitious fundraising goal is $25,000! We hope to reach this goal by individual donations and by winning prize money. To help us reach our goal, you can help by donating the minimum of $10 and–most importantly–getting other people to donate the minimum too! Prize money is awarded to those organizations with the most unique donors, so the more people who donate, the greater our chances of winning prize money. Even better news, now you can donate before the big day. The Big Give 2018 will be open for donations a whole week before the big day, starting on March 15. Please visit and share our page, to get the word out.
Want to find out how this story ends? Click HERE.
---
Love Changes Everything adoption event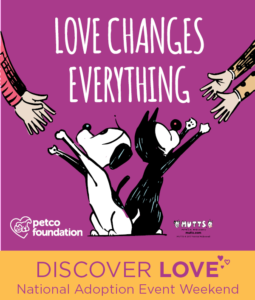 Stop by our adoption event and meet your future furry companion! Petco Foundation will give organizations who have 5 or more adoptions in store on March 3, an adoption grant of $35 per cat.
Petco- La Plaza del Norte
125 NW Loop 410 #350
1230-430 PM
Adoption fee includes neuter, rabies shot, FVRCP shot, feline leukemia and FIV test (negative), and microchip.
Can't make the event? You can always view our adoptable cats HERE.
---
Trapping help needed at Haven for Hope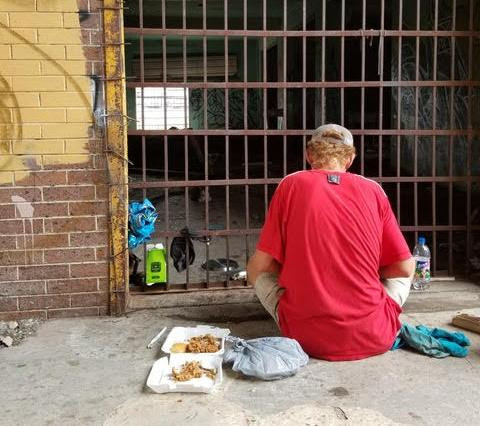 Andrew (pictured) reached out to SAFCC last summer to help him with the cats he feeds behind Haven for Hope, where he lives. This is a homeless man doing what he can to help homeless cats. SAFCC volunteers now deliver food to him but unfortunately, the cats are still reproducing. It is a dangerous location and we have not been able to get trappers to trap there.
It is too dangerous for women, so we are looking for a "few good men" to help get these cats fixed. Andrew can help – he just has no money and no car. If you are able to help, please email us at info@sanantonioferalcats.org. SAFCC will pay spay/neuter fees at one of our partner clinics.
---

January Cat Stats
$2,775 – subsidized 103 spay/neuter surgeries at Animal Defense League, SA Humane Society & Brooks Spay/Neuter Clinic
265 – requests for help received via our helpline and email
48 – people were trained to safely trap through our free TNR classes
40 – friendly cats and kittens were taken off the streets and placed for adoption
$965 – paid from our Cat Crisis Fund to help sick or injured outdoor cats
44 – traps were lent out to residents for TNR
Help us continue to do this important work for our city, please DONATE!
---

Free SAFCC Trap-Neuter-Return Classes Held Each Month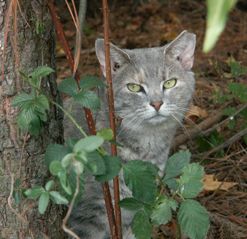 SAFCC runs free classes each month with the occasional "special" when requests are received. These classes are open to the public and are scheduled at various locations around San Antonio. After attending one free class (just one!) you will be able to borrow traps free of charge, gain access to subsidized surgeries, and even get volunteer help if necessary.
The information gained at the class is invaluable and expands your choices particularly if you do not happen to live in an area where grants for free or reduced cost surgeries are being provided at the moment. To see the complete list of classes and events visit our Calendar page. Please arrive 15 minutes early to sign in.
---