---
Prime Members can support SAFCC on Prime Day on July 16 through 17
Your shopping makes a difference. Amazon donates to San Antonio Feral Cat Coalition when you shop Prime Day deals HERE.
---
EXTRA! EXTRA! EXTRA! Trap-Neuter-Return Class
Wednesday July 25, 2018 // Animal Care Services // 4710 State Hwy 151, San Antonio TX 78227 // 6:30 – 8PM
Free! Everyone Welcome!
---
Petco volunteers needed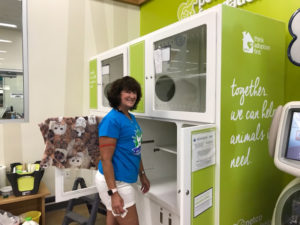 We are currently looking for new Petco cleaner volunteers! SAFCC has been fortunate to have the donated space at various Petcos for our cat habitat, maintained by an all-volunteer staff. Petco provides the space, SAFCC provides the training and supplies, but the volunteers do all the cleaning and care of the cats while they are there. Volunteers dedicate 1-2 hours one day a week to clean and play with the cats. We are saving hundreds of lives and our Petco stores are a major reason we are able to pull kittens off the streets. We can only help them if we have volunteers that can feed and provide a clean environment. We promise spending an hour or two once a week with our adorable cats/kittens will make you happy! If you're interested in becoming part of the team, please contact the person listed below for the designated locations:
Lorraine Cantu at adoptioncoordinator@sanantonioferalcats.org for:
1) Petco-Village at Stone Oak 23014 US-281
2) Petco-Fiesta Trails 12651 Vance Jackson Rd.
Hope Soliz at hsoliz67@gmail.com for:
1) Petco-Terrell Plaza 1211 Austin Highway
2) Petco-La Plaza del Norte 125 NW Loop 410
The cat habitats provide a great opportunity to find families for our cats and also alleviate the strain of some from our fosters. Please help us to keep these habitats!
---
SAFCC volunteers rescue kittens from pipe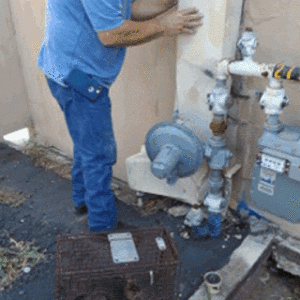 A call came in to the SAFCC helpline about kittens that were dumped at a bingo parlor. Something had scared them and they ran up a drain pipe at the back of the building. They got stuck and had been heard crying for almost four days! When SAFCC trapper Kay arrived 25 minutes after the call, she enlisted the help of neighbor Francisco. He carefully removed the lowest section of the pipe and turned it upside down into a waiting half-trap. One kitten came out! That night, Francisco found two other kittens hiding and waiting nearby for their brother. Trapper Gail retrieved them. The kitten that was stuck was the biggest of the three. All were accepted by the San Antonio Humane Society foster program. Thanks so much to our volunteers for going above and beyond to rescue these kittens and to partners like the San Antonio Humane Society for taking in these and so many other kittens that SAFCC rescues. Great job, everyone!
---
SpaySA grant to fix 50 cats in 78209
Attention all 78209 residents not residing in Alamo Heights: SpaySA has funded the spay/neuter surgery for 50 cats in this zip code. These surgeries can only be done at the Animal Defense League, so please visit their website for feral surgery dates and time. Proof of residence in 78209 must be shown.
If you do not reside in this zip code, please visit HERE to see what TNR grants may be available for you.
---
Donate cat food to SAFCC at Pet Supplies Plus
Look for these SAFCC donation boxes set up at local Pet Supplies Plus locations near you. Donations will go to people feeding large numbers of colony cats that need help. Hugs & purrs to Russell Clark for organizing this for us!
---
May Cat Stats
$4,395 – subsidized 135 spay/neuter surgeries at Animal Defense League, SA Humane Society & Brooks Spay/Neuter Clinic
493 – requests for help received via our helpline and email
43 – people were trained to safely trap through our free TNR classes
34 – friendly cats and kittens were taken off the streets and placed for adoption
$735 – paid from our Cat Crisis Fund to help 11 sick or injured outdoor cats
56- traps were lent out to residents for TNR
Help us continue to do this important work for our city, please DONATE!
---

Free SAFCC Trap-Neuter-Return Classes Held Each Month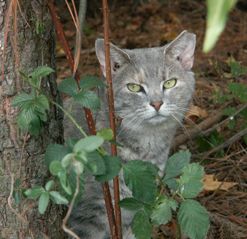 SAFCC runs free classes each month with the occasional "special" when requests are received. These classes are open to the public and are scheduled at various locations around San Antonio. After attending one free class (just one!) you will be able to borrow traps free of charge, gain access to subsidized surgeries, and even get volunteer help if necessary.
The information gained at the class is invaluable and expands your choices particularly if you do not happen to live in an area where grants for free or reduced cost surgeries are being provided at the moment. To see the complete list of classes and events visit our Calendar page. Please arrive 15 minutes early to sign in.