Breaking News! SAFCC's first class in Spanish!
Please let your Spanish-speaking friends know!
SUNDAY JULY 17, 2 – 4 PM
Las Palmas Library
515 Castroville Rd.,TX 78237
We are excited about this new initiative to help our community cats!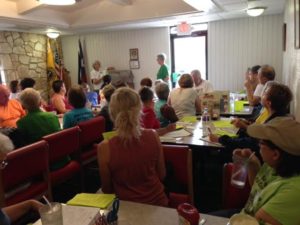 Second Meet & Greet a success!
Veteran trappers Kay Keane and Caroline Bird played to a packed house at our 2nd quarterly Meet & Greet last Sunday on Advanced Trapping Techniques. Almost 60 people attended the meeting at Jim's Restaurant on San Pedro. The drop trap was demonstrated, along with other methods to trap tricky cats. Those who attended were glad they did!  Thank you to Kay and Caroline for an informative and entertaining program!
View our photos from the event!
---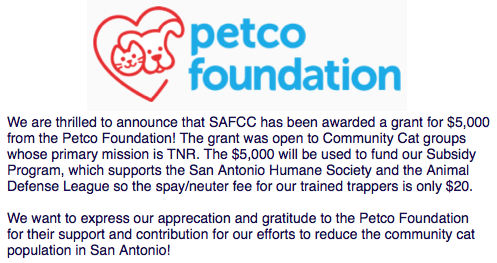 ---
Free SAFCC Trap-Neuter-Return Classes Held Each Month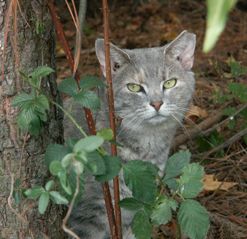 SAFCC runs free classes each month with the occasional "special" when requests are received. These classes are open to the public and are scheduled at various locations around San Antonio. After attending one free class (just one!) you will be able to borrow traps free of charge, gain access to subsidized surgeries, and even get volunteer help if necessary.
The information gained at the class is invaluable and expands your choices particularly if you do not happen to live in an area where grants for free or reduced cost surgeries are being provided at the moment. To see the complete list of classes and events visit our Calendar page. Please arrive 15 minutes early to sign in.