---
Macy's Shop For A Cause is 3 days this year!
SAFCC receives $5 for every Macy's pass sold and each pass saves you 25% off your purchases August 26th – 28th! This includes regular, sale & clearance items at all Macy's stores!
With every Macy's pass turned in you have a chance to win a $500Macy's gift card – no purchase necessary! We need help selling passes and it's for a good cause! Do your friends, neighbors, & coworkers have $5 to help outside cats?
Send a check made out to SAFCC for $5 per pass and they will be mailed to you. Address: SAFCC, P.O. Box 692308, San Antonio, TX 78269-2308
---
Free SAFCC Trap-Neuter-Return Classes Held Each Month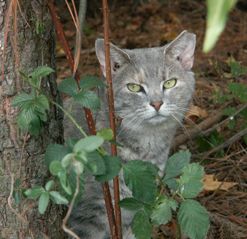 SAFCC runs free classes each month with the occasional "special" when requests are received. These classes are open to the public and are scheduled at various locations around San Antonio. After attending one free class (just one!) you will be able to borrow traps free of charge, gain access to subsidized surgeries, and even get volunteer help if necessary.
The information gained at the class is invaluable and expands your choices particularly if you do not happen to live in an area where grants for free or reduced cost surgeries are being provided at the moment. To see the complete list of classes and events visit our Calendar page. Please arrive 15 minutes early to sign in.