Send us your feral cat pics

Trappers and colony caretakers…show off your photogenic ferals! We're having a picture contest and want a pic of your beautiful colony cats. Your cat could be the winner and be featured on our TNR Class flyer!
To submit your cat, send us those shots of your colony cats in their favorite outdoor spots as well as the name of the cat and your name to contest@sanantonioferalcats.org.
---
Petco photos with Santa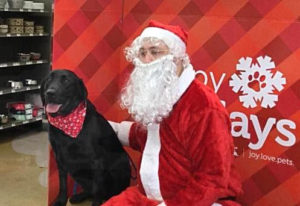 Special thanks to Petco for awarding our Community Cat Adoption Program a check for $1,244.33 for participating in their Petco Photos with Santa event.
As a Petco partner, our organization received the proceeds for every day SAFCC participated and for every customer that came in for photos. Thanks to all that came in and got their photos!
In addition to this event, our CCAP team received a check from Petco Foundation for $1,150 for the "All for Holiday Homes" National Adoption Grant Award! This grant is awarded to Petco partner organizations for adoptions during this event. Congratulations to all of the hard-working CCAP folks! All proceeds from both events will provide for the cats in our care.
---
SAFCC helps Hurricane Harvey cats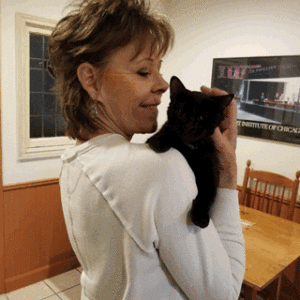 Before Hurricane Harvey hit the Texas coast, people were scrambling to clear the shelters of animals that were in a life and death situation. Rescues needed to pull the animals or they would be euthanized! SAFCC's Community Cat Adoption Program pulled four litters of kittens and one teenager who was thought to be feral.
The Texas Transport team drove the cats to San Antonio on their freedom ride. Three of the litters were transported to another rescue group and we found furrever homes for the remainder. Libby, the one teenager who was thought to be feral turned out to be a quiet, sweet and gentle girl. She was at our Petco Adoption Center at 410/San Pedro and our own board member and Petco volunteer, Megan, fell in love with her. Libby is now living the life! Rocket was adopted by a volunteer's coworker and Basil was adopted and is an only child.
Thank you to all who opened their homes and hearts to these babies!
---

December Cat Stats
$2,000 – subsidized 103 spay/neuter surgeries at Animal Defense League, SA Humane Society & Brooks Spay/Neuter Clinic
208 – requests for help received via our helpline and email
30 – people were trained to safely trap through our free TNR classes
32 – friendly cats and kittens were taken off the streets and placed for adoption
$472 – paid from our Cat Crisis Fund to help sick or injured outdoor cats
56 – traps were lent out to residents for TNR
Help us continue to do this important work for our city, please DONATE!
---

Free SAFCC Trap-Neuter-Return Classes Held Each Month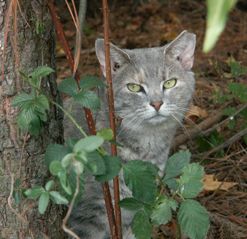 SAFCC runs free classes each month with the occasional "special" when requests are received. These classes are open to the public and are scheduled at various locations around San Antonio. After attending one free class (just one!) you will be able to borrow traps free of charge, gain access to subsidized surgeries, and even get volunteer help if necessary.
The information gained at the class is invaluable and expands your choices particularly if you do not happen to live in an area where grants for free or reduced cost surgeries are being provided at the moment. To see the complete list of classes and events visit our Calendar page. Please arrive 15 minutes early to sign in.
---