---
National Feral Cat Day
on
October 16
, is a day to wear your SAFCC t-shirt proudly and speak with at least one person who does not know about us or what we do! Check out how we're celebrating community cats this day.
Mayor Taylor will proclaim

October 16

as National Feral Cat Day in San Antonio.
Look for our article in Texas Dogs & Cats magazine (free at HEB).
NFCD posters will be placed in our Spay/Neuter Clinics.
SAFCC will host a Volunteer Appreciation luncheon in honor of NFCD.
Spay/Neuter Specials at our subsidized clinics. Thank you to our clinics for offering these specials to celebrate NFCD! :
---
Thank You Amy Shelton McNutt Charitable Trust!
SAFCC would like to thank the Amy Shelton McNutt Charitable trust for a $5,000 donation! We also appreciate the kind, supportive words that accompanied the generous gift:
"Because of Mrs. McNutt, a lover of the land and its creatures, I am pleased to continue to support your organization and all that you do to assist the feral cat population in our city. Hoping all of your TNR programs have continued success."
---
Volunteer to help at these events
We still need volunteers to staff tables at the following events. If you've taken our TNR class and can talk confidently about community cats and TNR, you can help! To find out more or to sign up to help, email HERE. 
Sunday, Oct 9

, Paws on the Patio in Helotes

12-6pm

Helotes Festival Grounds

Saturday, Oct 22

, Pet Paw Looza in Live Oak

10am- 2pm

at the Live Oak Park Pavillion. Sponsored by the Humane Society of Live Oak.

Saturday, Oct 29

, Bulverde Village Fall Festival

10am – 2pm

This is a fun, neighborhood festival with 700 homes, and is a great opportunity to reach a lot of people about TNR!
---
August Cat Stats:
$3,315 subsidized 152 spay/neuter surgeries at ADL & SA Humane Society
311 requests for help received via our helpline, Facebook and email
42 cats and kittens were placed for adoption
61 people were trained to safely trap through our free TNR class
63 traps loaned for TNR
$220 paid from our Cat Crisis Fund to help sick or injured outdoor cats
Help us continue to do this important work for our city, please DONATE!
---
Tails of Success!
Susan was doing TNR at an apartment complex over several weeks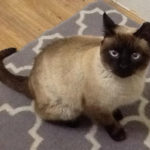 last winter. There were many kittens, toms & moms….. This friendly Siamese was part of the colony and had been on the street for months.
This complex, like most others, has a problem with people abandoning their pets when they move out. She had no microchip so Susan got her fixed, dewormed, had combo- tested.After posing for her Glamour shots, she was posted on Petfinder.
The very next morning Susan got a call from an interested couple! Their Siamese cat had recently passed away and this cat looked just like him! The adoption process was initiated and they loved the fact that they were adopting a rescued cat with a "badge of courage" ear tip!
This is just one of many examples of what our volunteers do every day. Send us your success story with a picture so we can publish it in our Newsletter!
---
Petco's All For Saving Lives adoption event results
SAFCC participated in the Petco Foundation's All For Saving Lives adoption event Sept 10-11 and had many successful adoptions! Thanks to these adoptions at our Petco locations, our Adoption Program was awarded 350! These funds will provide food, supplies and medical care for all the adoptable cats and kittens in our foster care.
Thank you to all who adopt a SAFCC cat! When you adopt from us, it allows us to rescue more cats and kittens off the streets!
---
Hugs & Purrs
SAFCC extends a warm welcome to Animal Care Services' new Director Heber Lefgren! We look forward to working with Heber in our continued efforts to reduce San Antonio's outside cat population.
We also want to extend a big "Thank You!" to Community Cat Program's Fumiko Fujimoto and ACS for their donated pallet of Hill Country Fare cat food in September. The food was distributed to thankful cats and caretakers!
The results are in from our Macy's Shop For A Cause weekend and SAFCC made $385. Thank you to everyone who shopped for our cause!
Thank you, Nettie & Caroline for teaching a bilingual TNR class on September 25 at Memorial Library. The 19 attendees certainly appreciated it! We plan to do more of these next year.
---
Free SAFCC Trap-Neuter-Return Classes Held Each Month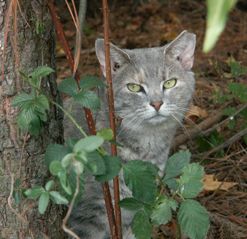 SAFCC runs free classes each month with the occasional "special" when requests are received. These classes are open to the public and are scheduled at various locations around San Antonio. After attending one free class (just one!) you will be able to borrow traps free of charge, gain access to subsidized surgeries, and even get volunteer help if necessary.
The information gained at the class is invaluable and expands your choices particularly if you do not happen to live in an area where grants for free or reduced cost surgeries are being provided at the moment. To see the complete list of classes and events visit our Calendar page. Please arrive 15 minutes early to sign in.