---
The Big Give 2019 is March 28th!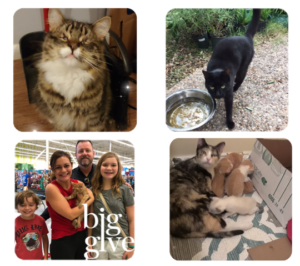 The Big Give SA is from midnight to midnight on Thursday March 28, 2019. As our biggest fundraiser, the support you give during The Big Give 2019 is meaningful and so important to the work we do.
How can you support SAFCC during The Big Give?
You can sign up to be a fundraiser on behalf of SAFCC. The Big Give fundraising platform allows you to set up a fundraising page to get support from family and friends to help spread the word of SAFCC's work with community cats.
Tell friends and family about SAFCC's work with community cats and ask them to support SAFCC by making a donation. Get started by visiting our page HERE and click the fundraise button.
Share our message about The Big Give on March 28! Forward our emails, share our social media posts and let people know how this giving day helps our work throughout the year!
Give early! The Big Give website will open one week before from March 21 through March 27 for early giving so you won't have to worry about missing the big day.
This year we are competing for prizes against larger organizations so our success in bringing in dollars depends on you, our friends, volunteers and supporters! Just one $10 donation from you and all your friends and family helps us!
However you choose to do it, we hope you will support SAFCC during the Big Give 2019.
---
SAFCC has a new partnership with PetSmart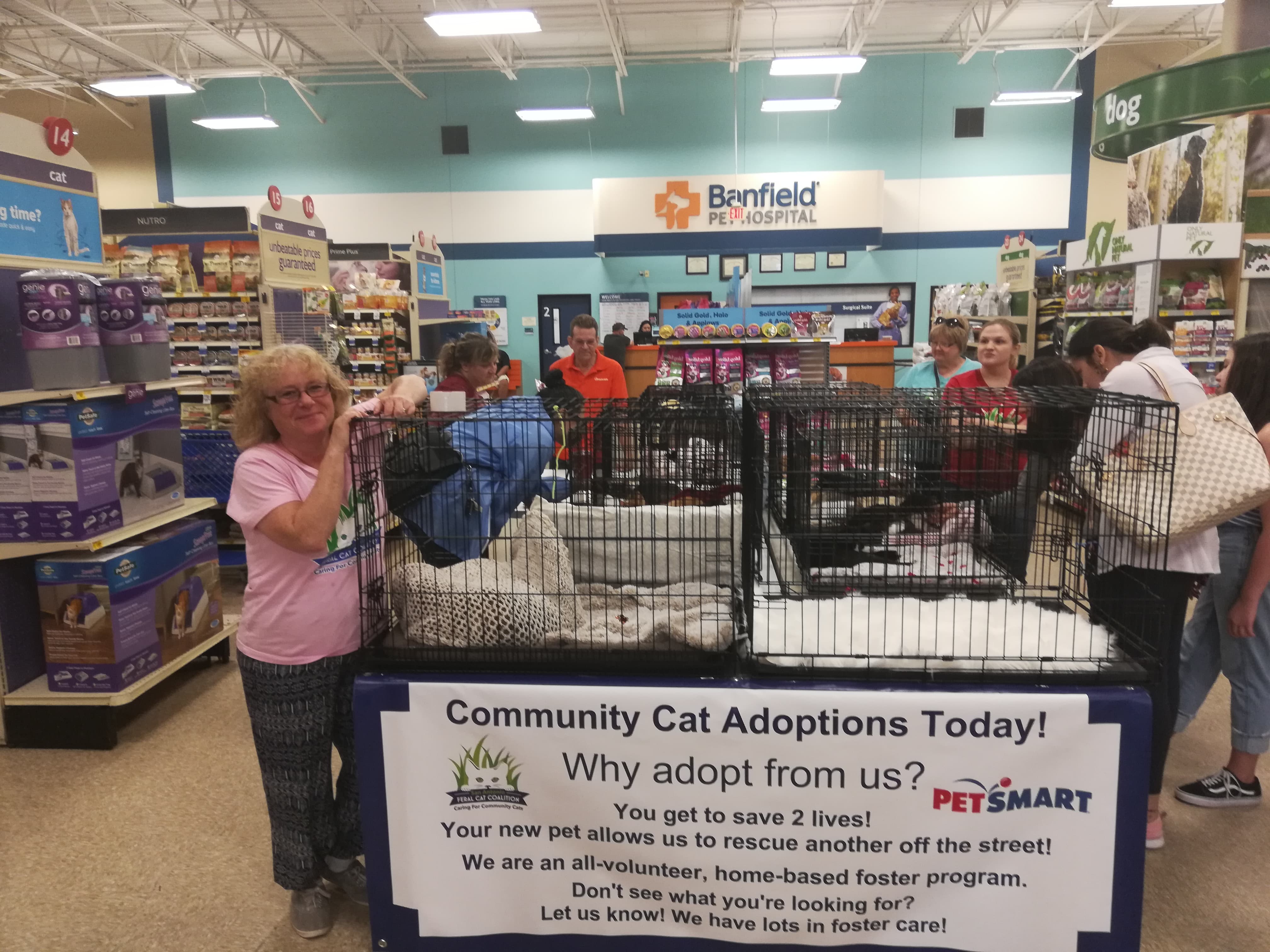 Now you can view our adoptable cats and kittens at even more locations throughout the city! Thanks to a new partnership with PetSmart, our Community Cat Adoption Program is now able to house adoptable cats at 2 PetSmart locations.
Our PetSmart store locations:
Bandera Pointe,11791 Bandera Road SA, TX 78250 Adoption center only, no adoption events yet.
Alamo Ranch, 5435 W, TX-1604 Loop SA, TX 78253 Adoption center and adoption events on most Saturdays from 11:00 am to 3:00 pm.
Thanks so much to PetSmart for this opportunity to get more of the cats and kittens in our care into loving, forever homes! To see some of the pics from this adoption event, click HERE.
---
Fiesta Medal is here!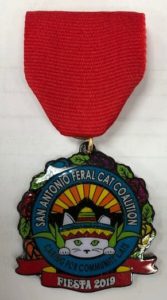 Our medals will be available at the Fiesta Store located at 2611 Broadway St., San Antonio, TX 78215. Their hours of operation are 10 a.m. – 6 p.m, Monday through Saturday. We will also have them available at our upcoming adoption and community events. Stay tuned to see when the medals will become available for purchase. All our fiesta medal proceeds will benefit our Community Cat Adoption program.
---
SAFCC Cat of the Month: Bleu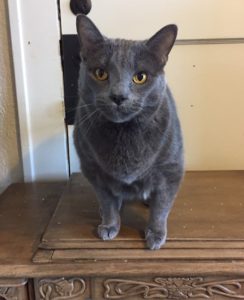 Bleu is a neutered male Russian blue cross. A SAFCC foster rescued him as a kitten and he was quickly adopted by a military couple. Bleu was their "only child" for a year and a half when the husband was suddenly redeployed. The wife moved in with in-laws who did not want the cat. As a result, Bleu was returned and is now looking for his forever home.
Bleu is very big–nearly 20 lbs–and has beautiful dark amber eyes. Bleu is very social, a cuddler, and talkative, but he does not like sharing space with any other cats. Bleu prefers being an "only child" and loves attention. Unfortunately, because he does not like other cats, he is relatively secluded in his foster's study and is lonely. He needs a forever home with no other pets and someone who can give him lots of love and attention.
If you'd like to adopt Bleu, please email his foster mom Donna.
---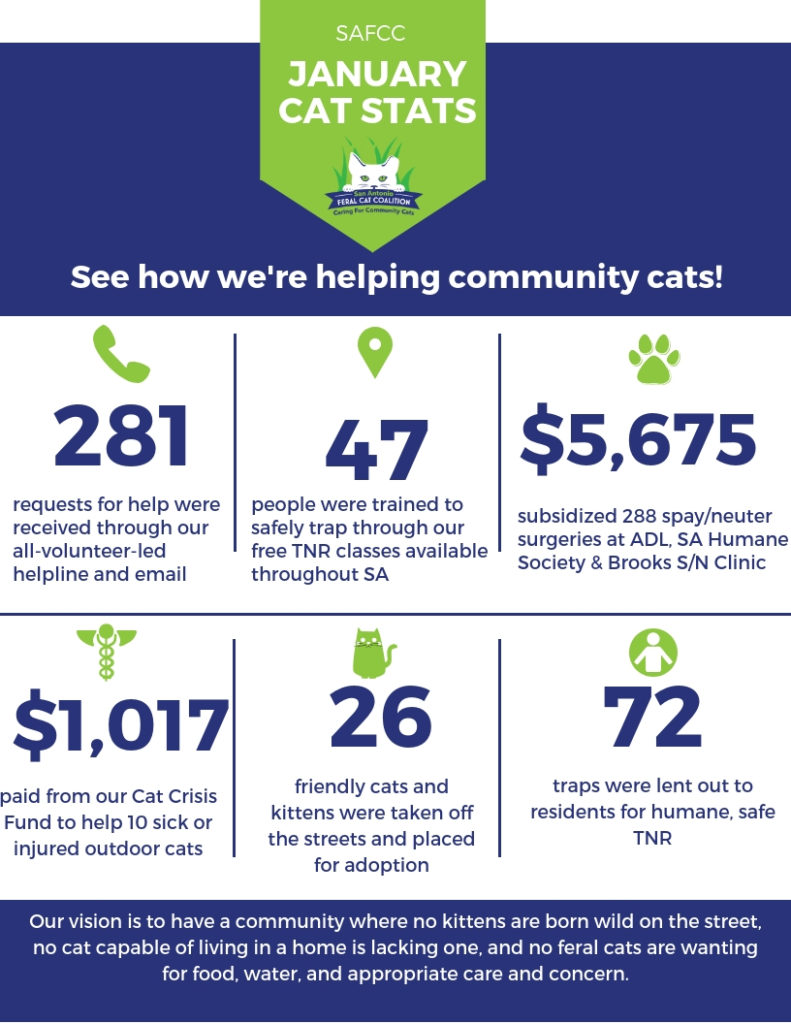 Help us continue to do this important work for our city, please DONATE!