Welcome!
---

WE NOW HAVE TWO ADOPTION SITES!
ROSES ARE RED
VIOLETS ARE BLUE
VISIT OUR PETCOS
LOVE AWAITS YOU!
We now have 2 Petco adoption stores!
1. DeZavala (address: 12651 Vance Jackson)
2. Austin Hwy (address: 1211 Austin Hwy)
We have bundles of furry love in all ages and colors!
Why adopt from us?
1. We are an all-volunteer group.
2. We rescue kittens and friendly strays off the streets at our expense.
3. Kittens are nurtured in great foster homes before adoption.
4. You save 2 lives! Your new pet makes room for another rescue.
---
NEW BRAUNFELS SET TO START TNR!!!!! FREE SEMINARS SCHEDULED AT THE NEW BRAUNFELS PUBLIC LIBRARY!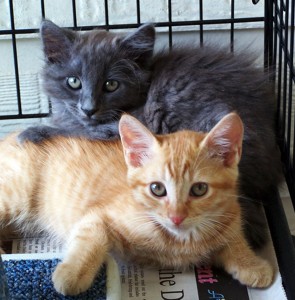 New Braunfels City Council Trap, Neuter, Return (TNR) ordinance was successfully passed in August 2014.  Free seminars are scheduled at the New Braunfels Public Library (700 Common Street, New Braunfels 78130).
Sunday, January 18, 2015 (2 – 4PM)

Sunday, March 15, 2015 (2 – 4PM)

Sunday, May 17, 2015 (2 – 4PM).
Join us to find out how TNR works and the resources available to residents. Meet others interested in humanely controlling the cat population numbers, cheaply and effectively. The Trap, Neuter, Return program is sanctioned and endorsed by the New Braunfels City Council so encourage your neighbors to come with you.
Link to the flyer: New_Braunfels_TNR_classes_(Jan-Mar-May_2015) 
Directions to the New Braunfels TNR class here
---
FREE SAFCC TRAP-NEUTER-RETURN CLASSES HELD EACH MONTH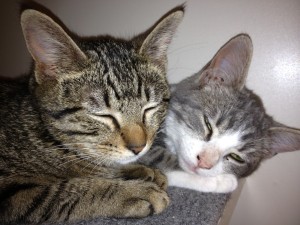 SAFCC runs four free classes per month with the occasional "special" when requests are received. These classes are open to the public and are scheduled at various locations around San Antonio. Please arrive 15 minutes early to sign in. To see the complete list of classes and events visit our Calendar page.