Clinic Closures
Please take notice of the following clinic closure dates:
Brooks Spay & Neuter Clinic – No feral surgeries on: Jan 18 & 19
Animal Defense League – No feral surgeries on Jan 17 – 25
View here for more information on clinic dates and times.
---
Annual SAFCC Christmas Bazaar
There was much merriment at our annual SAFCC Christmas Bazaar this year. Volunteers met and mingled and enjoyed holiday refreshments. There were many cat-themed items at the fundraiser which resulted in $1,781 in sales. All proceeds benefited SAFCC's Cat Crisis Fund, which provides medical care to ill or injured cats.
Thank you to all who participated, attended, and donated items to sell. Here are the photos from the event.
---
Amazon Wish List
Thank you so much to those that have donated this year to our Community Cat Adoption Program Amazon wishlist. Our CCAP saves cats and kittens from the street and is completely run by volunteers and operates on donations only. Your donations are appreciated and go a long way to support our work with community cats.
Donate from our Amazon wishlist here.
---
Your #GivingTuesday donations make a difference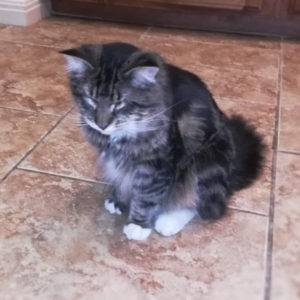 Iris was found as a small kitten at a park. A SAFCC volunteer took in this blind kitty and he bcame a Community Cat Adoption Program foster. An evaluation showed Iris was missing the lower part of his eyelids and has no eyelashes. Likewise, his eye balls are basically non-existent. Iris was also found to have a rather severe heart murmur which we feared would complicate any eye surgery he would need.
Fortunately, Iris's eyes will not require surgery, however later heart studies show his life expectancy will be limited. For now, he is happy and comfortable with his foster mom and they are committed to give him the best possible life they can for whatever time Iris has.
Your generous Giving Tuesday donation has made a difference in Iris's life by ensuring our CCAP program can provide him with the care he needs. Thank you so much for your generosity!
---
Cold weather is coming!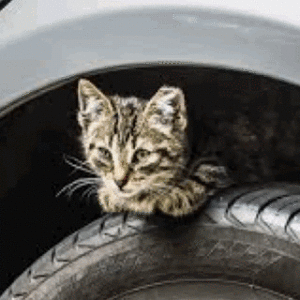 In the cold winter months cats will often seek out any warm space they can find, sometimes in the cozy confines of a warm car engine. Unfortunately, cats that seek shelter under the hoods of cars can be injured or killed when that car is started. Help keep neighborhood cats safe this winter!
Before starting your car, give a little pound on your hood, slam the car door, or honk your horn to warn or wake up any sleeping cats in your engine. Make sure you've made plenty of noise and be sure that any cats have had time to run away. Cats can tuck themselves into the tightest of spaces and may need a little extra time to wiggle out. By following these precautions you can help keep cats safe during the cold weather months.
---
Help save lives! Foster for SAFCC!
We receive more calls about kittens than any other group in town, yet our Community Cat Adoption Program is one of the smallest. Fostering saves lives and is one of the most rewarding things you can do.
Apply today to find out about fostering. We provide food, toys, and medical care. You provide love! If you want to apply, click HERE. If you would like more information about what fostering entails, please contact our Foster/Adoption lead, Leah at her email.
---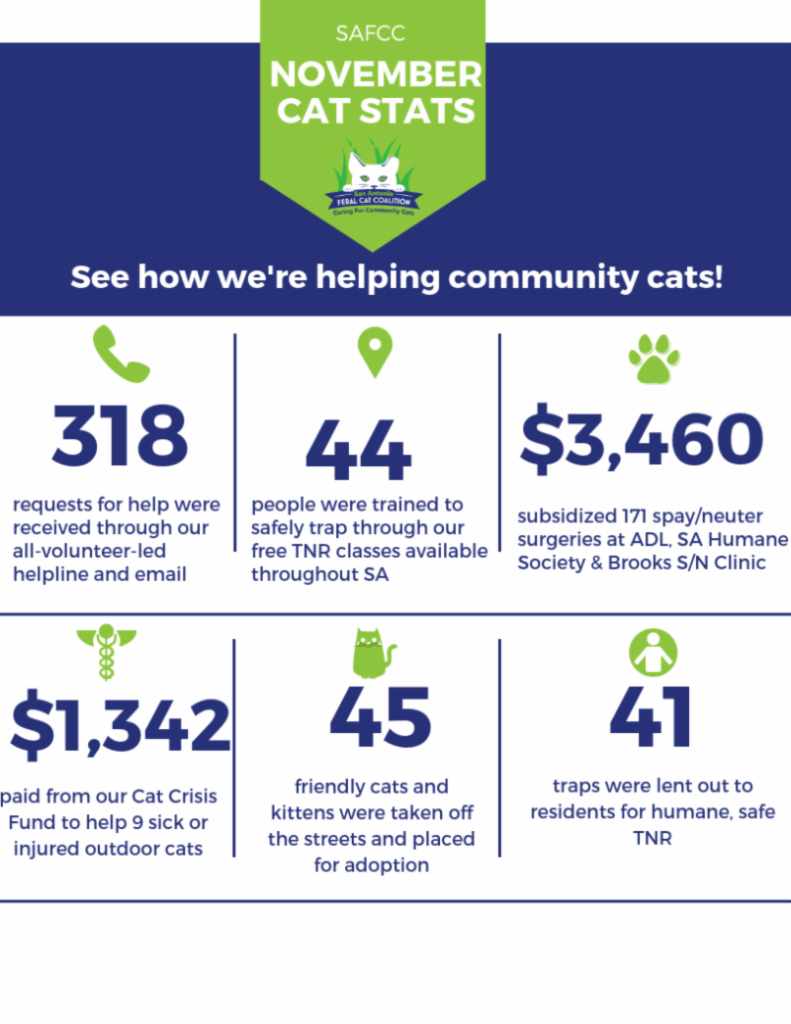 Help us continue to do this important work for our city, please DONATE!